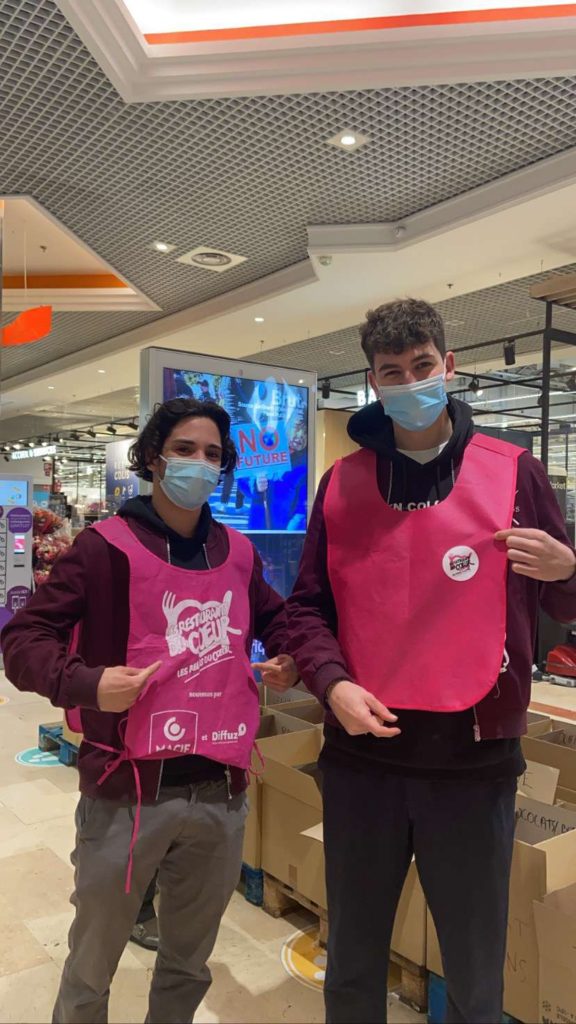 The National Collection is an important event for the Restos du Coeur, which mobilizes great energy of the teams to collect a maximum of food and hygiene products, from the customers of supermarkets and local stores.
Depuis 4 ans maintenant, il s'agit d'un évènement immanquable en mars pour The Shop. Cette cause fait partie l'identité de l'association. 
Cette année encore la collecte à eu lieu les 5, 6 et 7 mars. L'équipe du Shop s'est alors portée volontaire pour aider les bénévoles du Carrefour d'Antibes le samedi et dimanche. 
Résultats ? Pas moins de 6 tonnes de dons ont été collectés ainsi que triés ce jour là. 
Malheureusement, l'association des restos du coeur a connu une baisse des donations cette année, du au Covid-19.